Press Release
Solar PV installation: Trowbridge Civic Centre
---
29th April 2015
Following an agreement made between Kennet Community Energy Limited (KCEL) and Trowbridge Town Council on 13 April, KCEL is pleased to announce that the installation of a 48.9kWp solar PV system at the Civic Centre in St Stephen's Place, Trowbridge is now underway and is expected to be operational in early May.
This renewable energy facility will be owned and operated by KCEL and will supply the Town Council building with a sustainable supply of zero carbon electricity.
Peter Moorcroft, the KCEL Director managing the project, said:
"The 48.9kWp facility will consist of 188 panels supplied and installed by local company Iddea. They will be fitted to the south facing sloping roofs of the Civic Centre and are expected to generate 43,100 kWh of energy and save about 22 metric tons of carbon dioxide on an annual basis"
- for more details on the installation see www.kennetenergy.org.uk/trowbridge_civic_centre.html.
Nick Stedman, the Chairman of KCEL said:
" We are very pleased to be working with Trowbridge Town Council and to be providing an important building in the Town with a zero carbon, sustainable source of electricity"
This is the third project for KCEL, a community benefit social enterprise which was formed in January 2013. The members of KCEL, who collectively own the company, have all contributed to the fundraising to finance the earlier projects at Wadworth Brewery and at Devizes School as well as this new project at the Trowbridge Civic Centre; they will also fund an ongoing portfolio of renewable energy projects that KCEL is developing.
Councillor Bob Brice, Leader of Trowbridge Town Council said:
"We always committed to the new Civic Centre being as environmentally friendly as possible and in partnership with KCEL we have found a way of doing this whilst saving money and supporting the community"
and Lance Allan, Town Clerk said:
"The installation at no cost to the Town Council will deliver cheaper electricity, making real savings over the whole life of the solar panels"
About Trowbridge Civic Centre: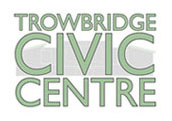 Trowbridge Civic Centre is part of Trowbridge Town Council, the first tier of local government for the County Town of Wiltshire, serving a population of over 40,000 and providing a range of services.
The Civic Centre was reopened in 2011 after substantial redevelopment of the old Civic Hall. Also home to Trowbridge Information Centre and the Town Council offices, the quality event and conferencing facilities have the capacity to host all types of events.
Further information on the Civic Centre can be found on their website – www.trowbridgecivic.co.uk
About Kennet Community Energy Limited

Kennet Community Energy Limited (KCEL) is now known as a Community Benefit Society following the passing of the Co-operative and Community Benefit Societies Act 2014 which replaced the Industrial and Provident Societies Act 1965 on 1st August 2014.
KCEL conducts a renewable energy business for the benefit of the community, and is registered (# 31942R) with the Financial Conduct Authority (FCA) .
KCEL's vision is to build an enterprise owned by members of the community, developing renewable energy projects in the north and east of Wiltshire and the surrounding areas, which will make a major contribution to local, renewable energy generation.
As a community benefit social enterprise, the KCEL Rules have been developed so that all surplus income is given back to the community via a Community Fund and the company's assets are also 'locked', meaning that anything that KCEL owns can only be transferred to another body that is similarly constituted with its own 'asset lock'.