Devizes School solar PV project
---

Devizes School is located to the south of Devizes town centre between Southbroom Road (A360) and Nursteed Road (A342).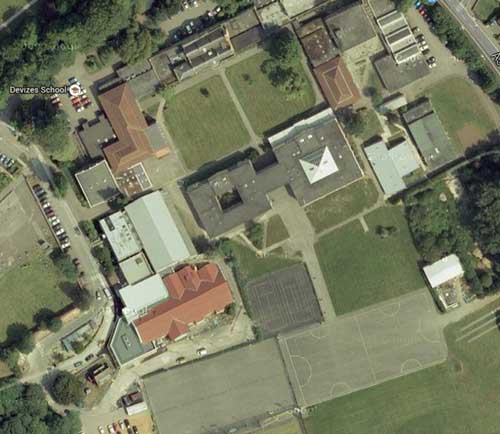 200 solar panels, with a 50kWp total generation capacity, have been installed on the flat roof areas of the two large, linked teaching blocks (the Science Block and the Applied Learning Centre), which are in the centre of the aerial view of the School shown on the right - the installation went live on 1st November 2014.
As can be seen the two teaching blocks have an unobstructed, open aspect to the south-south-east, providing an excellent orientation for solar PV power generation. The installation is expected to generate 44,500kWh of energy and save about 24 metric tons of carbon dioxide on an annual basis.
Installation details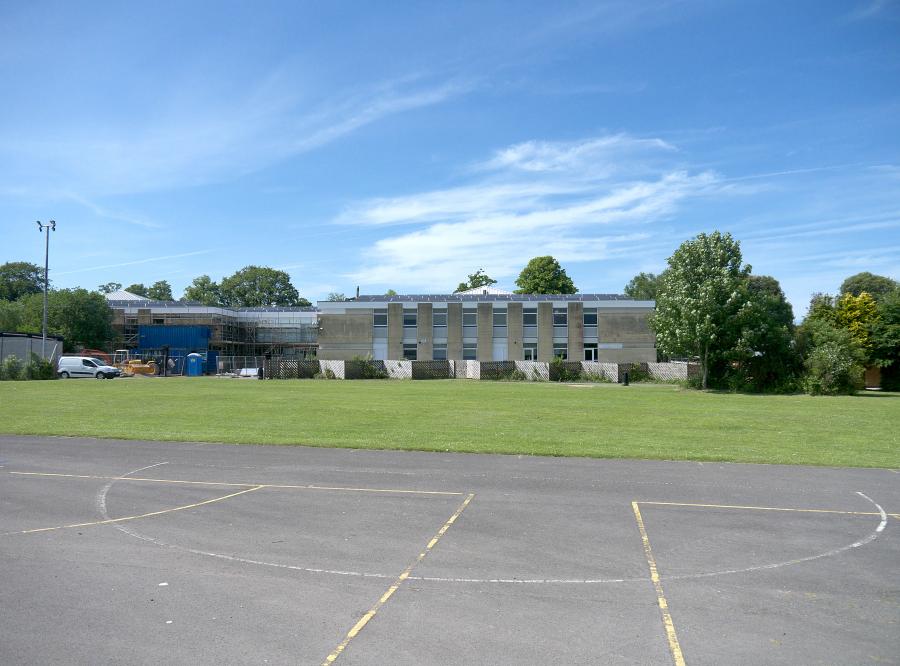 The image to the left, taken from the south of the building, shows a 'mock up' view of the installed panels that was used as part of the planning application.
Installation started 23rd October '14
Installation went live 1st November '14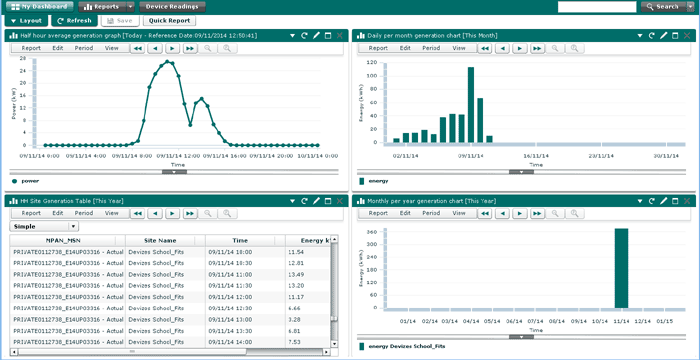 Performance data from the inverters is available here.
Solar PV project sites: